The end of 2017, and the start of a new exciting year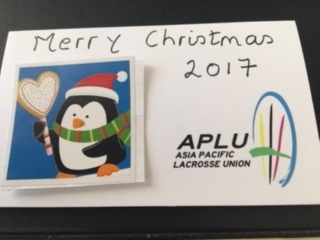 ---
The APLU Executive Board wishes all members a very merry Christmas and a happy, healthy and safe New Year.
Thank you for all your support in 2017.  We wish you even more great lacrosse in 2018.
Best Wishes
Mike, Tak, Albert, Won Jae, Bill and Fiona
---
And in February we wish all a great year of the dog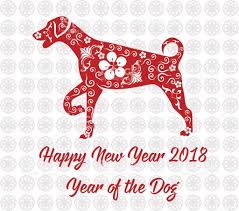 ---
Website
Fostering good communication with Members is essential to the success of this website. We welcome your input, feedback and comments. Once established the only way for this website to grow and fulfil its purpose is by sharing information and your input is valued. The APLU shall continue to build partnerships, acknowledging that working together creates greater opportunities for everyone. We are committed to this resolve, and look forward to working with you all in the future. Lacrosse is a truly exciting game for participants and spectators and we welcome your support in projecting this message and promoting its activity throughout the Asia Pacific region in the future.
Yours in APLU lacrosse,
Mike Slattery