ASIA PACIFIC CHAMPIONSHIPS 2019
---
The APLU is delighted to announce that the 2019 ASPAC Championship shall return to Korea, host of the very successful 2017 ASPAC Championship. In KLA's proposal to the APLU the KLA Chairman, Henry Dong Hyuk Cho stated "I am certain every participant left with great memories of their time in Seogwipo.  The camaraderie between the players, referees, umpires, volunteers, fans and supporters was tangible."  This is indeed true and there is no doubt that the Asia Pacific Lacrosse world will look forward to returning to this beautiful part of the region.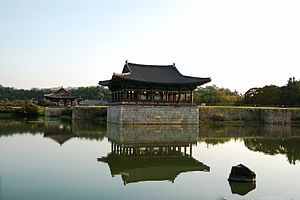 This Championship shall be held from 20 (check-in) to 30 June (check-out) in Gyeongju, once the capital of the first unified kingdom of the Korean Peninsula. These dates however are subject to change according to the number of teams participating.
Rules for competition will be as per the FIL rules for men and women, and it is anticipated that there will be 16 teams competing, making it the largest ASPAC Championship ever conducted.
Further information to be posted by 31 May 2018 by both the KLA and the APLU.
---
HONG KONG OPEN 2018
---
Its over but as always a fantastic time was had by all at the Hong Kong Open – with Hong Kong themselves taking out both Men and Women's titles.
The APLU applauds the Hong Kong Lacrosse Association on again hosting this event .
See photos and details on Facebook
Also check out the paper coverage 
---
Interview with Executive Director Fiona Clarke in Hong Kong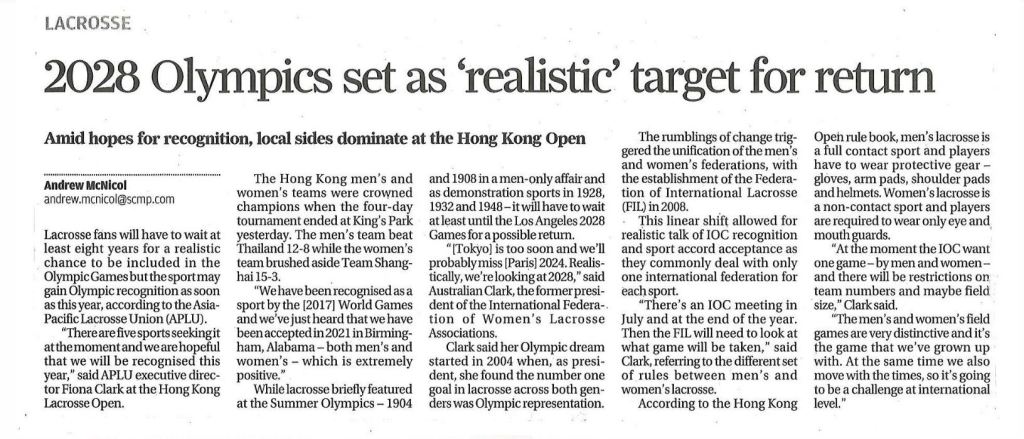 ---
Website
Fostering good communication with Members is essential to the success of this website. We welcome your input, feedback and comments. Once established the only way for this website to grow and fulfil its purpose is by sharing information and your input is valued. The APLU shall continue to build partnerships, acknowledging that working together creates greater opportunities for everyone. We are committed to this resolve, and look forward to working with you all in the future. Lacrosse is a truly exciting game for participants and spectators and we welcome your support in projecting this message and promoting its activity throughout the Asia Pacific region in the future.
Yours in APLU lacrosse,
Mike Slattery