Our Directors
APLU President
Mike Slattery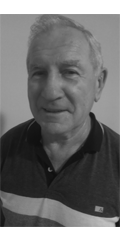 Mike Slattery is the current elected President and Director of the Asia Pacific Lacrosse Union (APLU) Executive Board (EB), the governing and co-ordinating body of lacrosse in the Asia Pacific region.
Mike has participated in APLU activities since 2005 in a progression of roles from officiating Referee, Assessor, Referee in Chief through to administration and management (APLU EB role). This includes activity at ASPACs (Asia Pacific Championships held every two years in the region) since 2004,in host countries Japan, Korea, New Zealand and China, and will continue in 2015 with the ASPACs scheduled for Thailand. In addition he has been involved with planning and administration within the APLU EB. From a leadership perspective Mike values the co-operation of all APLU country organisations and their management who are collectively focussed upon development of lacrosse in this region and work so hard at attaining maximum results.
APLU is also an active and significant organisation within the Federation of International Lacrosse (FIL). With all the activity and progress that lacrosse is making internationally, and 52 nations as registered members, lacrosse is recognised as a Sports Accord and World Games member with significant aspirations for International Olympic (IOC) future participation.
Mike came to be involved with lacrosse some 38 years ago in Australia in support of his children's active participation from an early age (two sons and one daughter). Initial involvement as a driver for their under-age teams turned into a role as an official (helped by an earlier background as a football umpire). That led to progression in officiating and also administrative roles through their club activities. Later roles included representation on international officiating committees and participation in international ILF/FIL World Championships and ASPAC Championships.
Mike believes that the sport of lacrosse can grow rapidly and significantly in the APLU region, and hence locally in each APLU country. Lacrosse is an attractive sport for both female and male participants. It presents well to parents and spectators. Lacrosse is a game for men/boys and women/girls that is fast and dynamic, and a sport that people like (when they see it) and participants enjoy (when they play it). Mike suggests that we all now have and share the challenge to promote and grow the sport of lacrosse in the Asia Pacific region.
APLU Executive Officer
Ji Seung Kang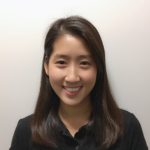 Ji Seung joined the APLU board in October 2019 as Executive Officer. She is currently studying Exercise and Sport Science at Deakin University in Melbourne. She has been actively involved in the sport as example: –
– Liaison for the Australia U23 Women's team in 2017 ASPAC Championship
– Liaison for the Australia U23 Men's team in 2019 ASPAC Championship
– Founder of Hankuk University of Foreign Studies (HUFS – South Korea) Women's Lacrosse Team
Ji Seung will be the main point for communications with the APLU going forward.
APLU Director
Eri Sugai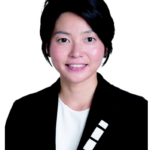 Eri Sugai (Shikanai) has been involved in Lacrosse for over 20 years, starting when studying in Cushing Academy, MA, USA. Subsequent playing and coaching in Japan.
Eri is currently GM of International Affairs, for Japan Lacrosse. This involves inviting international teams to Japan, such as universities from USA, national teams from Australia and England, Hong Kong, Taiwan, Korea and more since 2007. Also involved in sending university teams to USA, Australia, Hong Kong, Korea and more. 400-500 Japanese players go overseas to play lacrosse every year.
Eri therefore brings a wealth of experience to the APLU board.
APLU Vice President
Albert Lai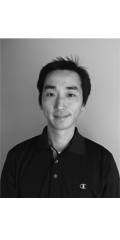 Albert participated as a delegate of Hong Kong Lacrosse Association (HKLA) in a planning meeting back in 2003 where the idea of an Asia Pacific regional lacrosse body was formed. Since then, Albert has been involved in the APLU's establishment and its early administration as a member of the Executive Committee and Executive Board under the leadership of respectful lacrosse leaders in the region.
Albert came to know about Lacrosse in 1993 from his stay in Ricci Hall, The University of Hong Kong. Lacrosse in Hong Kong can be traced back to the 1960s with a few teams but with limited international interaction, and became actively involved in lacrosse development work, soon after graduation, with a focus on encouraging participation, competitive games and international interflows.
Albert held the Director of Development position of HKLA in the early 2000s and had taken lacrosse to the general public and to the world when a Hong Kong Men's Team participated in the ILF World Championships 2002.
In parallel of strengthening the men's lacrosse participation, Albert also initiated and supported the domestic development of the Women's lacrosse program. After years of hard work by his colleagues the Hong Kong team participated in the FIL Women's World Cup in 2013 for the first time, and women's lacrosse has now become sustainable and exciting program of the association.
The nature of Albert's profession allowed him to participate in domestic lacrosse activities in several APLU member countries where he learnt about their cultures and operations. Albert is grateful to have the on-going support and friendship built from the world lacrosse family. And it is for the very same reason that encourages his involvement in APLU.
Albert brought good understanding of the challenges of lacrosse development at various stages and levels to the APLU. He believes that these experiences and knowledge allows him to work together with the colleagues of APLU to promote the sport and create a sustainable model of the regional governing body.
Something more:
– Friends from Japan always remind you how great and special lacrosse is on and off the field.
– Friends and families of Williamstown Lacrosse never stop spoiling you.
APLU Director
Bill Hollins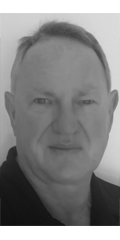 Bill is treasurer and Head Referee for New Zealand Lacrosse. He became involved in the sport when lacrosse was resurrected in New Zealand in 2000. The sport was previously played in the late 1800s but the First World War effectively stopped the game in the country until this century. Bill was and still is a Rugby referee and was asked to help with this new sport that was going to be played in the summer. Having seen lacrosse in England, but never having played, Bill decided to lend his support. When he says he 'saw lacrosse' this was during university as two teams of rugby players were walking out to their game. Part way there, this group was passing by a women's game when a large group wielding sticks came charging through, making 30 players stand stock still, frightened for their lives!
Thanks to the help of Australia, New Zealand developed an initial level such that they were able to participate in the Men's World Series in Perth in 2002. Bill was fortunate to be asked to referee at these games and this has led to him being proud to represent his country at a total of four World Championships as a referee as well as officiating at three Asia Pacific Championships.
Since New Zealand is a small community always looking for help, plus being the 5th member of the APLU, Bill volunteered to be the liaison with the association and was appointed to the APLU board in 2013. In addition New Zealand has hosted the Asia Pacific Championship twice and this has cemented the personal relationship with the other countries and their representatives.
Bill is an owner of an industrial computing company, and with a strong project management background he can provide plenty of help around technology and general organisation. Attention to detail is paramount in his job so again a skill that helps with the evolution of the APLU. Lacrosse in New Zealand is growing, albeit slowly, but with the strong sporting ethos of the country the ability of the teams at all levels to out-perform the more established countries that have larger player base numbers helps to keep Bill motivated to continue the expansion of the sport both in New Zealand and in the Asia Pacific region.
As the sport in the region grows so do the issues with organisation and geography, making the Asia Pacific region one of the largest spread associations in world sport. These challenges will need to be met by careful consideration of all members, an area that can often be missed when countries are close together.
APLU Director
Won Jae Park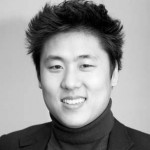 Since 1998 Won Jae has worked with the Korea Lacrosse Association domestically as one of the first coaches in Korea and evolved his role as the link to the international lacrosse world. He was appointed delegate for Korea as the Director of International Relations in 2002, and he has served as the Executive Director since 2004.
Currently appointed as the APLU Director of Rules and Officiating Won Jae's involvement with APLU started in 2005 in Osaka at the ASPAC Tournament hosted by the JLA. Being the youngest of the founding Directors he still participates in tournaments as a playing coach.
Unlike you would expect from an athlete participating in the World Games Won Jae majored in Art and currently operates a fine Art gallery from Seoul. This background helped Won Jae and his graphic team develop the inaugural APLU logo which was launched in 2013.
Won Jae started to play lacrosse in 1991 when he went to the U.S. to study. He claims that lacrosse was the number one reason how he adapted to new settings so well at such a young age. It was through lacrosse he made most of his friends and felt accepted. Won Jae's passion for the sport comes from his desire to spread the spirit he has gained from the sport throughout his life."