QATAR JOINS APLU
QATAR JOINS APLU
---
The Asia Pacific Lacrosse Union is delighted to announce that Qatar has become its 14th Member. Qatar was admitted into Associate Membership at the APLU's SGM held 28 May 2018 by a unanimous decision of voting members.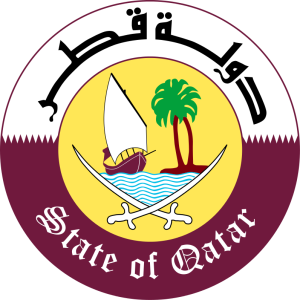 Executive Director Fiona Clark stated "In May 2017 the Qatar Lacrosse Association (QLA) became the FIL's 58th Member and we are delighted that the QLA has now joined the APLU Family."
David Heywood, a British expatriate, founded the Association in 2015 and in a recent statement acknowledged the unanimous vote by APLU Members…….. "We are truly overjoyed to become a member of the Asia Pacific Lacrosse Union (APLU). Recognition and acceptance into the regional lacrosse community is an honour. The opportunity fellow members have kindly presented will go far to advance our efforts nationally and internationally for the people of Qatar and for the sport of lacrosse."
On the National scene the QLA currently operates one national lacrosse competition, namely the Qatar Lacrosse Invitational Tournament on an annual basis. This showcases the soft version of field lacrosse with male/female and or mixed team participation welcome. In 2017 the QLA hosted its inaugural Qatar Lacrosse Invitational Tournament and in a newspaper article it was stated "In an event that promises to usher in the fascinating sport of lacrosse in Qatar, the Qatar Lacrosse Association (QLA) hosted its inaugural Qatar Lacrosse Invitational Tournament in celebration of Qatar's National Sport Day 2017"  QLA Founder David Heywood stated "The continued growth of lacrosse in Qatar's education, sport and community groups is a reflection of the game's instant appeal to junior, youth and adult alike. Along with a strong community spirit to be inspired and get involved, lacrosse has a bright future in Qatar."
The QLA's vision, to launch a national lacrosse competition tailored to the Education Groups (school/college/university), is anticipated to be in place in the near future, and aims to engage junior and youth male/female and/or mixed team participation through soft lacrosse.
The QLA partners with education and sports community organisations in which to co-introduce the sport of lacrosse to newcomers and partner lacrosse tournaments/festivals with the domestic growth of the game being its primary focus.
Internationally the QLA takes the view that international lacrosse competition and access to it plays a crucial part in any lacrosse nation's approach to successfully grow, and sustain the game in their country, especially lacrosse nations classified as emerging or developing. In a recent statement David Heywood said "The QLA has implemented its elite development squad programme for males and females (U19 & Senior) and it is fair to say is progressing with a long-term vision based on our lacrosse pathway strategy."
Qatar is keen to engage as host or guest in international competition – male and female U19/Senior – field lacrosse and welcomes member nation partnerships to further develop this area of the Association's mission. The APLU welcomes the day the QLA hosts an Asia Pacific Championship which brings together all nations in the region.
The APLU certainly looks forward to sharing in Qatar's 'bright future,' and endorses the QLA's philosophy that "Lacrosse is a powerful mechanism for engaging and inspiring young people to improve their leadership and life skills, which goes a long way to strengthen bonds as an inclusive sport for all students regardless of age, gender or physical ability….."
"Qatar – Welcome to the Asia Pacific Lacrosse Family.
01 QLA.Lacrosse.Connects.with.Qatar newspaper article
---